Real Estate Investor Resources To Help Build Your Business
One of the biggest perks/benefits to our Investor community is finding, networking, and working with other investors, vendors, services, tools, building your buyers list, and locating contractors that we can all "Trust" and feel good about recommending to others. The below list of Investor Resources is just that – a list of vendors, services, tools, and contractors that you can "Trust" and not only feel comfortable with using in your business but also feel comfortable referring to others to use as well. Please share this list of Investor Resources with everyone to benefit from.
Texas MLS Comps & Seller Lead Lists –
Propelio – Propelio is Real Estate Investor Software to help you Buy More Properties. It generates seller leads, analyzes properties providing true MLS COMPS, and organizes your business with online tools and apps built for teams or solopreneurs. Be sure to watch the DEMO, start your 14-day free trial, and save 50% off your first two months using this link. Unless you are a Realtor with MLS access you NEED THIS TOOL!
Deal Finding Tools –
Foreclosure.com – Find your next affordable deal HERE. Subscribe to receive email notifications of upcoming Foreclosure deals.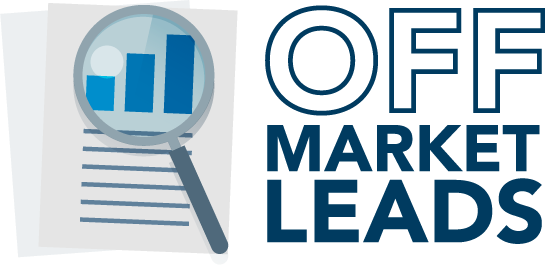 Standard Leads: Receive fresh off-market real estate motivated seller leads in your inbox daily to level up your lead generation process and close lucrative investment deals. This data is perfect for all kinds of exit strategies: wholesale, "fix & flip," buy & hold," and more… 🏡 (Available in Texas, Florida, Utah, and Georgia). Get started today – https://realestateiq.co/off-market-leads/ using promo code "WESTDFWREI5" to save 5%.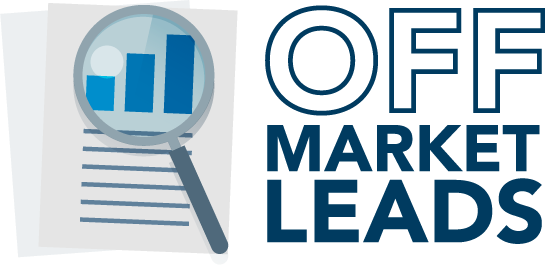 Premium Leads: Upgrade to our premium plan and get enhanced motivated seller insights on all your off-Market leads so you can easily get your next seller appointment! (Phone numbers and email addresses are already included). 🏡 (Available in Texas, Florida, Utah, and Georgia). Get started today – https://realestateiq.co/off-market-leads/ using promo code "WESTDFWREIG10" to save 10%.
Real Estate Investor Web Sites and Business Management Systems –
Realeflow – Do you want or need to "systemize" your REI business to better manage your time and grow your business? Realeflow is the answer. Realeflow is a one-stop business management (CRM) tool for investors/agents to manage their entire business, providing all the tools necessary including, marketing, list generation & direct mail, websites with built-in autoresponders, prescreening buyers and sellers, communicating, document storage, paperless office, building and managing your buyer's list, email notifications, marketing your deals to your personal buyer's list as well as the community of more than 100,000 Realeflow users, SMS and voice messaging, and is mobile optimized, all in one package. Watch this short VIDEO OVERVIEW of the features and capabilities of Realeflow and get your 60 Day no-cost Trial HERE and be up and running in minutes and get organized and start doing more deals. Need help getting started with RealeFlow, give Tim a shout to learn more click the Contact Us button on our homepage and we can set a time to discuss your needs. You owe it to yourself to take a look at Realeflow's power – free for 60 days.
Investor Carrot – Get your own, best darn real estate investor websites on the planet here NOW! Need a real estate website (I recommend these). I probably get a few emails a week from fellow real estate investors asking me what real estate websites I recommend. There are lots out there, tons of different prices, different features, some confusing as heck to use, some simple, some are overkill for 90% of investors, and some don't have enough features. But, I found out about this one company a little while back…have been following them… and actually now use them myself for our own websites for our business. My thoughts… = really impressive.
Here's their site: ==>> https://az122.isrefer.com/go/main/MasterREI
**What I like:
– The websites are very clean and professional
– Fully customizable and don't really look like template sites
– Very SEO friendly
– They focus on lead generation and traffic above all else. So you won't find a fancy crm in there, offer submitters, and other features some of those bloated systems cram in
– The team behind it and their support is the best I've seen in this market
– The "Lead Page" generator is cool. The quickest way to create great-looking squeeze pages that work that I've seen.
Plus their support is top-notch.
So, if you're a real estate investor and are looking for a solid real website system for your business that works… but isn't bloated and doesn't try to do everything under the sun (they're just really good at the traffic, lead gen, and credibility part of it)…
… check them out over here: https://az122.isrefer.com/go/main/MasterREI and be sure to tell them I sent ya 🙂
Free RehabValuator Software – Download this free wholesale, pricing, and marketing software program, and finally stop spinning your wheels: Click HERE to download your free copy of NOW.
Here's what you can do with the no-cost version of the program:

Wholesalers:– Calculate exactly what to offer on any property!- Evaluate 2 different exit strategies for your wholesaler buyers!- Filter out which deals to go after based on what your buyers want, all in seconds!- Create a marketing summary you can send your buyers!

Rehabbers:

– Figure out what to pay for any property in seconds!- Analyze cash deals or ones that require financing- Figure out the best exit strategy for any property- and much more! click here to learn more and get your "No-cost" software. Nobody out there gives away software like this and it won't be available for long!
Think Realty– Want to SAVE more money on your rehabs and make your business more profitable? Investors, rehabbers, join for free and earn significant savings/discounts on all your rehab materials on places such as 84 Lumber, Sherwin Williams and many more services that we all use as real estate investors. By joining you also gain access to additional Investor Resources to help grow your business. Join us today here for free and start saving.
Educational Resources-
WeFindemYouFundem.HighReturnRate.com – Want to learn more about our Private Lender program and how you can profit? Click the link to order your FREE CD and learn how you can profit.
TradeCash4Houses.com – Need More Deals? Add yourself to our new automate Buyers List here to receive new hot deals in your area. NOTE: Our system must have cities and state you want to buy in so be sure to leave us that or ZIP codes to receive the best deals. Be sure to opt-in to TEXT and/or VOICE messaging to receive the fastest notifications.
Mailing Companies –
Click2Mail.com – Do your own postcard and letter mailings CHEAP!
Title Company – If you need a great title co for closing your deals and are in the Dallas Fort Worth area, I highly recommend you use Simplified Title Co in Fort Worth. Call Martin Garcia at ‭(817) 727-8984 and tell him Tim sent you.
West DFW REI Group – If you live in or invest in the best real estate investor group in the Dallas Fort Worth area, you may be interested in the West DFW REI Group in Fort Worth and the wealth of investor resources we have. We are a group of full-time and part-time investors, new investors, seasoned investors, real estate brokers and agents, business associates, attorneys, accountants, property managers, contractors, renovation specialists, appraisers, lenders, and people such as yourself who meet at least once a month to network, learn, & do more deals. Bring your questions, deals and lots of business cards and let's make some money together. For details and to Join us, go to www.WestDFWREIGroup.com TODAY! NOTE: We have a new "Online Members-Only" membership now that may fit your needs if you can't attend our monthly meetings. I look forward to meeting, networking, and doing more deals together. Register for your free members' account here NOW!
Mentoring –
On a "time available" basis I offer Mentoring to new and seasoned investors. To learn more contact me for details by clicking on the Contact Us button on our homepage and we can set a time to discuss your needs.
Consulting –
Need help but don't feel you need weekly or monthly mentoring? I offer Consulting on an hourly/job basis. This works really well for walking thru your first deal or your first rehab to help you get a good understanding of what I would do if I were to rehab the house. Contact me to discuss your needs today.
Need More Resources? Visit our Investor Resources Page at www.WestDFWREIGroup.com for both local and national real estate investing resources.
Connect and chat with us on Social Media –
Please "Friend", "LIKE", "Follow" and "Subscribe" and contribute to the discussions and we'll do the same for you.
Facebook.com/AllWholesaleProperties – (Please "LIKE" our fan page and tell others as well.)
YouTube.com/user/AllWholesaleProperty (Please subscribe to my YouTube channel)
twitter.com/AllWholesale (Please follow us)
Not seeing what you are looking for, give me a call. Being in the business since the year 2000 we have accumulated tons of Investor website resources that we may share if asked for. Call Tim at (817) 550-5069 Opt# 8 and I'll do my best to help you get what you need.
Increase your page rankings at ASR: Active Search Results (ASR) appreciates all backlinks to our site. To show our appreciation, ASR will rank your listings higher in our search results if you place a link on your site that points to one of ASR's pages.